Our shelter could not operate without support from cat lovers like you!
Here are some of the items we need on a regular basis:
Cash donations for supplies and vet bills
Purina Kitten Chow and Cat Chow
Canned cat food (solid, no gravy preferred)
All kinds of cat litter including "Barn Dry" or wood stove pellets
Bleach
Laundry soap
Paper towels
Toilet paper
Gently used towels and blankets
Original receipts for Purina Dog or Cat Food (used to accumulate points toward future purchases)
Donate via the links below, or drop off on Saturdays from 10 AM – 2 PM at our shelter.
The kitties thank you!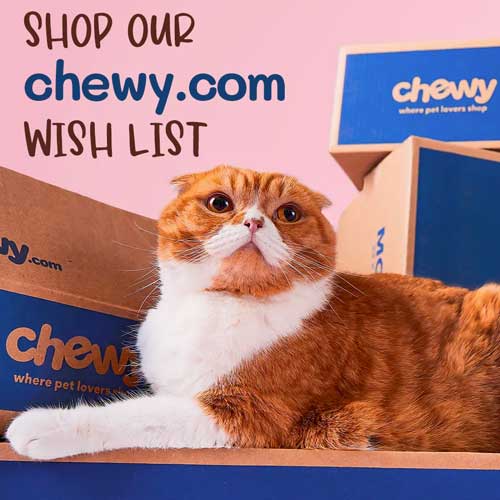 The Okanogan County Animal Foster Care Association 's EIN number for tax purposes is 91-1290463.